Friday - 12.21.12
So I guess we are still here. Darn I was kinda hoping the Mayans were right, at least if I'm going down, I know everyone else is going with me. I can't help but laugh at the nutty people that believe everything they hear, wait none of you follow me right?
Well this week has been boring seeing as everyday I am more and more confined to my bed. Started having some strong Braxton hicks yesterday. Really freaked me out, seeing as my last pregnancy with the Dormouse was extremely nerve racking. I started having real contractions at 6 months pregnant and had to be put on bed rest til she was born! So now I'm a spaz and the slightest feeling of tighten freaks me out.
Ok so as usual if you would like to
sign-up
to co-host the blog hop, Tuesday's Tea Party will be going next week. I don't stop for the holiday's, so if your family starts to drive you nuts grab your glass of wine and head over to link up. The giveaway for the social media icon starts on Monday, so if you need to jazz up your blog swing on over for that. Sunday I have a yummy treat for you and Saturday is the update on the bun.
So I guess that's it. Have a fantastic weekend. I'm sure many of you have family coming in, have fun, be safe and we will see you next week!
---
My Favorite Blog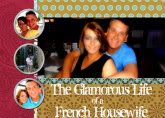 Is it wrong to have blog crushes? Because I totally have one on this one,
The Glamorous Life of a French Housewife
. I think her blog name is adorable, I love her spicy, quick witted attitude and know I will always get a good laugh when I visit her page. Her blog always has lots going on from recipes to giveaways, so go check her out and tell her Alice
loves her
sent you.
---
My Favorite Post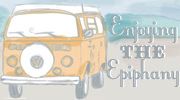 by
Enjoying the Epiphany
I thought this post was appropriate for today. Sarah over at
Enjoying the Epiphany
made a bucket list of all the things she wants to do before the world ends... at this point whenever that may be. It looks like she might have a little more time then expected (according to the Mayans) to finish her list. Anyway it was a great idea, wish I thought of it and her list is just too cute!
Thanks for sharing another adventure with me!
Like it? Love it? Please share it!
---
My wonderful sponsors this week are: