Sunday - 12.9.12
This is a fun blog hop I just found! Every week she post 6 questions you have to answer on your blog to help promote the blog hop, brilliant! The questions this week are all holiday related and since I don't celebrate the holiday's I just changed it out for winter time. =) Hope nobody minds.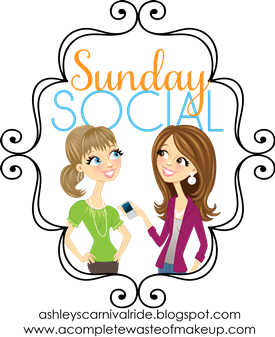 1. Favorite Winter Movies/TV Specials?
I know it's kinda lame but I love when the news networks and talk shows do the year in review. That way I can catch up on anything I missed!
2. Do you do any volunteering during the winter if so what?
I don't do anything in particular just in the winter time but I do volunteer 30 hours a month, year round to teaching people about the Bible.
3. Favorite toy received as a child?
My great grandma gave me a big white bear, I called Mr. Bear. My kids still have him.
4. What was your must have item in high school?
I had to have a pager! Oh yeah so I could page all my friends pager codes. Yeah long before text messaging.
5. Item you begged for the most and never got?
I begged for a TV in my room! My mom said TV's belong in the living room. When I was 17 and got my first job I ran out with my first pay check to buy a TV!
6. What do you do on winter break?
With no one to drive to school, I sleep in! I also try to spend as much time doing stuff the kids enjoy.
Thanks for sharing another adventure with me!
Like it? Love it? Please share it!
---
My wonderful sponsors this week are: